The Importance of Omega-3:
NEWS: June 26, 2009: Omega-3 deficiency is the sixth biggest killer of Americans and more deadly than excess trans fat intake, according to a new study. This translates to Omega-3 deficiency causes 96,000 US deaths per year, say researchers.
Click the button to see the News Release: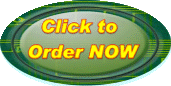 The process of enviromentally responsible manufacturing of fish oil products is clearly a specialized field. Nordic Naturals is the number one selling fish oil brand in the natural product market.
"Decades of research have established the beneficial effects of Omega-3 fatty acids. Each year, additional research is published, expanding our knowledge of the many benefits of EPA and DHA. Most countries recommend that adults consume at least 1-2 grams of Omega-3 fats, EPA, and DHA, per day. Although there is yet to be a daily value in the United States, the White House has advocated for the consumption of Omega-3 fatty acids, and the American Heart Association recommends EPA and DHA to individuals with heart disease¹."
The following is a promotional item from Nordic Naturals regarding Mercury in common fish and the purity of the Nordic Natural products.
The following educational brochure is entitled: "Balancing Your Health by Balancing Your Fats" Due to the importance of EFAs (essential fatty acids) we try to include this brochure when available with all orders that we ship. Since we do not always have a supply of these items we are making this information available here. Simply Click on the brochure. Use your back button to return to this page.
EPA healthy heart and body
Maintains a healthy heart and circulatory system*
Enhances joint flexibility and movement*
Promotes healthy immune function*
Supports healthy metabolism and body composition*
Promotes balanced blood sugar levels*
Supports the body's natural anti-inflamatory response*
DHA healthy mood, mind, and memory
Supports learning and memory*
Promotes positive mood and well-being*
Supports and protects the brain, eyes, and nervous and immune systems*
Essential for the proper development of infants and children*
Recommended by physicians for pregnant and lactating women*
For optimal health and longevity, everyone needs EFAs daily. Nordic Naturals offers the world's finest Omega-3 fish oils from Norway. These award-winning formulas are pharmaceutical grade, doctor-recommended, and third-party tested, showing they are unsurpassed in purity, freshness, and taste, and are virtually contaminant free.  Nordic Naturals is voted #1 Overall Brand for Consumer Satisfaction by ConsumerLabs.com 2008 Supplement Users Survey.
We guarantee that you will not find a better price on these Nordic Natural products. Our prices are the lowest you will find anywhere as we give you the maximum allowed discount by the manufacturer.
To check our prices click here!
¹Kris-Etherton P, Harris W, Appel L, for the American Heart Association Nutrition Committee. Omega-3 Fatty Acids and Cardiovascular Disease: New Recommendations from the American Heart Association. Arterioscler Vasc. Biol. 2004;23:151-152.
Attention: The statements made on this web site have not been evaluated by the Food and Drug Administration (FDA). The products featured are not intended to diagnose, treat, cure or prevent any disease. Any medical concerns should be directed to a qualified health consultant.